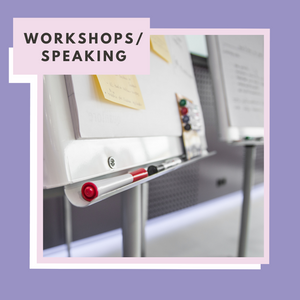 Workshops / Speaking Engagements / Group Sessions
Regular price
$250.00
$0.00
Unit price
per
Tax included.
Group coaching sessions for decluttering can be a great way to get organised! Working with a group can provide motivation and accountability to help you stay on track with your goals. You can also benefit from the collective wisdom and experience of the group, as well as offer support and encouragement to others as they work to declutter their spaces. With group coaching, you will have access to resources, creative solutions, and a network of people who are in the same boat as you. By the end of the sessions, you'll have a plan for a more organised, clutter-free life!
Would you like to host a workshop? Are you part of parent groups, church groups, coffee groups or mental health groups?
Rochelle also runs public workshops so keep an eye out for those!
ReclaimYou offers 2 hours of fun-filled, hands-on organising and Q&A sessions. Call now to organise a session for your group!
*requires minimum attendees - please enquire for more info about price etc.*
---