Welcome to ReclaimYou!
Hi I'm Rochelle, a qualified Life Coach and Professional Organiser who specialises in clutter coaching. I was born and raised right here in beautiful Hawke's Bay, which is where I'm now raising my own family of three young girls. I love how life coaching and clutter coaching intertwined so beautifully. They can be separate experiences or woven together to work synergistically.

On the morning of January 9, 2017, I walked out the door of my burning home with both my two-week-old baby and three-year-old daughter in my arms. Everything we owned, everything we had been gifted over the years and everything we had worked hard for went up in flames. This experience really highlighted how important I feel it is for children to live in clutter-free homes. Homes where they can learn, play safely, explore and create. 
About ReclaimYou
ReclaimYou became a registered company in September 2015, just before the professional organising industry really took off in New Zealand. A new mother with no money and a ton of faith, Rochelle has watched this small New Zealand business hold its own and continue to take her by surprise.
Our Vision is to support all who wish to achieve a clutter-free home and life. My hope is that each person who is touched by ReclaimYou learns the value of themselves during the decision making and releasing process, thus allowing them to reclaim themselves in the experience. Clutter of any type has a way of sinking its claws into us, leaving marks of stress, depression, anxiety and feelings of being overwhelmed. We've made it Our Mission to see you create a life that is yours to enjoy through simplifying your life and environment.
At ReclaimYou, we're passionate about helping you process and remove all types of clutter from your life, this is why we offer both Life Coaching and Clutter Coaching. We're not about slapping a Band-Aid on the clutter by organising it into pretty baskets and putting a label on it - this step comes once the clutter has been removed.
When did the space become cluttered?
How did the space become cluttered?
What are the feelings associated with the clutter or the space?

We will work alongside you regardless of the level of accumulation and support you as you begin to create a calm, inviting and tranquil home to enjoy.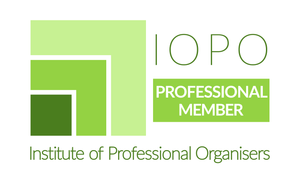 Rochelle Sudfelt from ReclaimYou has completed the Hoarding Home Solutions for Independent Service Providers online training.
Hoarding Home Solutions is a comprehensive online training program developed to bridge the gap between hoarding research and practical application with clients. Graduates of Hoarding Home Solutions have gained the knowledge, skills and practical strategies to bring about change in a hoarded home with confidence and compassion.
WINZ approved!
ReclaimYou Ltd is WINZ APPROVED. We are happy to come and quote any service required. All you need to do, is discuss your eligibility with your case manager.