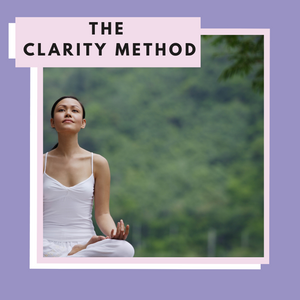 The Clarity Method
Regular price
$495.00
$0.00
Unit price
per
Tax included.
The Clarity Method has been designed for anyone who is feeling so overwhelmed by life who is just seeking some peace, control and clarity in their every day.
The Clarity Method is a five hour, online (via video call) programme that consists of a 
30 Minute Consult - meet and greet (Day 1 )
1 Hour Mental Declutter Coaching Session (Day 1 or 2)
1 Hour Emotional Declutter Coaching Session (Day 3)
2 Hours of personal skill setting - This is focusing on Home/Family routines, Schedules and Time Management, tailored to your life. (Day 4 and 5)
30 Debrief and success acknowledgement. (Day 5)

*You choose how you wish to progress through the programme. 

---